Many Varieties To Choose From
Quality Bait & Pond Fish is Albuquerque's number one spot to get any of your top quality baits, beautiful pond fish, and much more. Located at 4257 Isleta Blvd SW, Quality Bait & Pond Fish offers and provides the area with great, colorful, and fascinating pond fish such as Koi, Shubunkin, Celestial, Fantail Goldfish, and many more.
We also have a wide variety of aquatic plants such as water lilies, Hyacinth, Water Lettuce, and much more! Aside from fish and plants, we have a fresh live bait shop for you to pick from, and our staff can help you find just the right bait for your specific needs. With a focus on providing a fantastic customer service experience and great products, you can rely on Quality Bait & Pond Fish for all of your bait and pond fish needs. Feel free to stop by our store during our hours or call us today at 505-877-0780.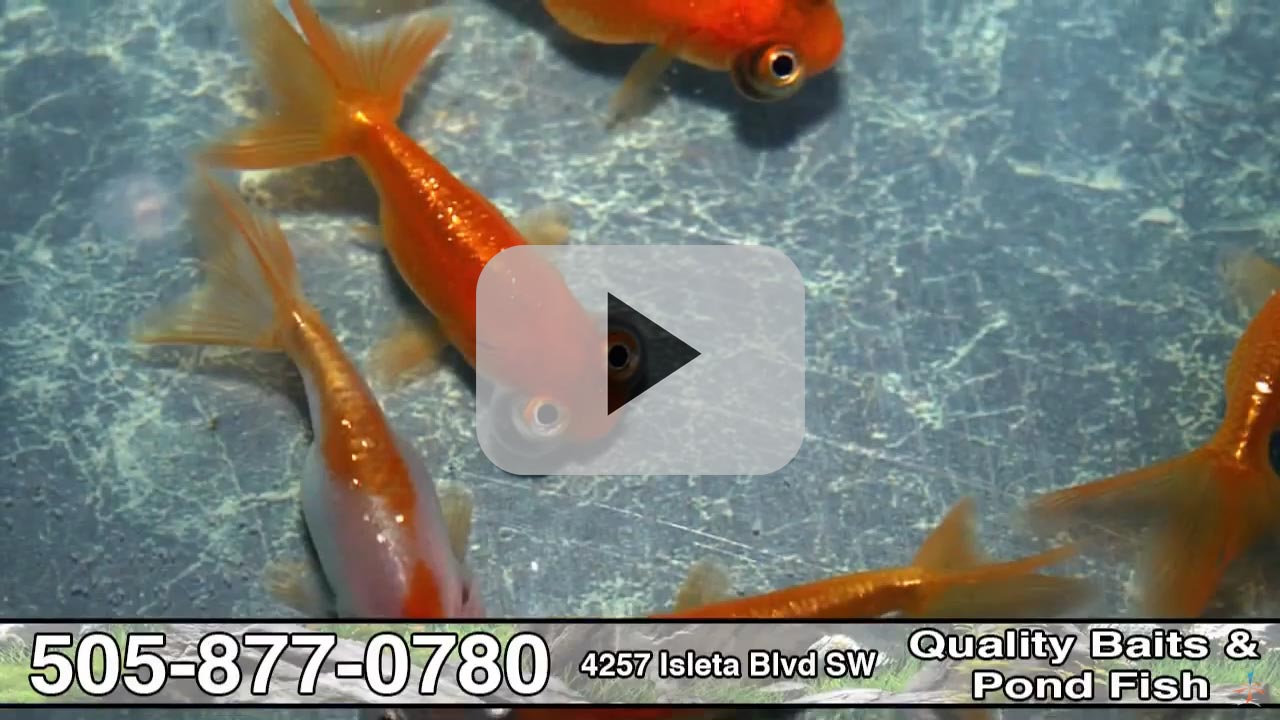 Services
Euro Worms
Red Wigglers
Mealworms & Waxworms
Minnows
Waterdogs
Great Selection Of Fishing Rods, Reels, Tackle, Etc.
Huge Selection
Koi Fish
Shubunkin
Water Lilies
Fantail Goldfish
Hyacinth
Water Lettuce
Live Bait
Pond Fish
Aquatic plants
Tadpoles & Frogs
Seines
Canadian Night Crawlers
Crickets
Gallery